Shoot the stars!

流れ星シュート

Categoly:Game
Price:Free

Stars twinkle in the night sky.
Flick stars to collect them♪

[How to play]
1. Flick a star like making a shot on goal★
- Shoot a star in a goal area as the same color with the star!

2. Create combos★
- Bounce a star off a goal area in different color to make a combo!
- Creating combos increases points!

3. 60-second allotted time★
- Flick stars to score goals as many as possible!

The game supports online ranking★
You can be a top star!






Flick a star☆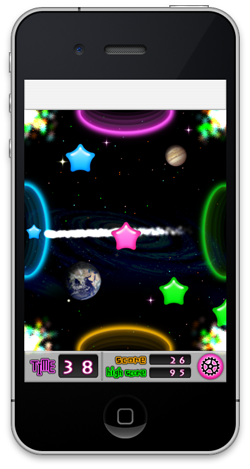 Creating combos☆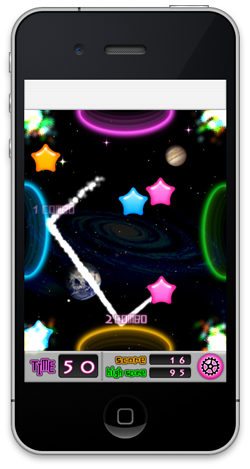 Time over☆