Roulette for all

みんなのルーレット

Categoly:Game
Price:Free

You might be a billionaire within five minutes.
Try your luck at roulette!

[How to play]
●Spin the roulette wheel to get chips
-Easy to play!
Choose to place bets
↓
Decide the number of bets
↓
Press [Go] to spin the wheel

●How many chips can you get within the allotted time?
-You will compete in how many chips you get within five minutes.
-Think about placing bets to get many chips!

●The higher level, the more difficult
-When certain conditions are met, high level roulette tables will appear.
・Level 1: Normal mode
・Level 2: Some numbers are often selected.
・Level 3: In addition to the level 2, the roulette can suddenly stop.
・Level 4: In addition to the level 3, the dealer may cheat.

[Ranking]
The game supports online ranking.
Your name would be on the billionaires' list!



Spin the wheel!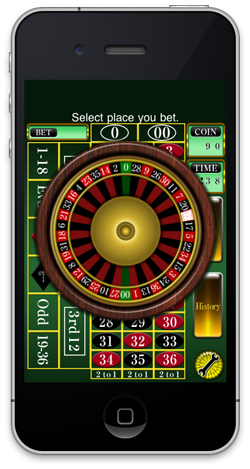 You might be a billionaire.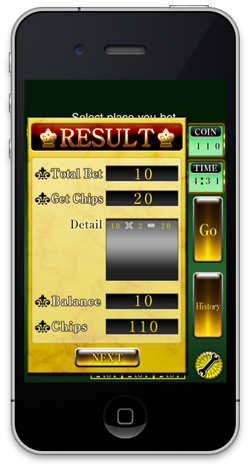 Online Ranking!