| | |
| --- | --- |
| Color Defender | |
Categoly:Game
Price:Free

Control three different colored shields to protect from enemies!
It's a new type of shooter game.

[How to play]
1. Control your bomber plane!
- Drag your plane to move.
- Tap [Turn] button to revolve shields.

2. Match the color of a shield to absorb enemies
- Absorb enemies to increase three gauges on the top of the screen!
- If the color of a shield does not match an enemy, the enemy will go through the shield.

3. Double tap to fire a bomb!
- Use a bomb when the three bars are full.
- The bomb destroys all enemies. As a result, the player will get high score!

[Game over]
The game ends when your plane hits an enemy.

[Ranking]
The game supports Game Center!
Fly to the top!



Avoid!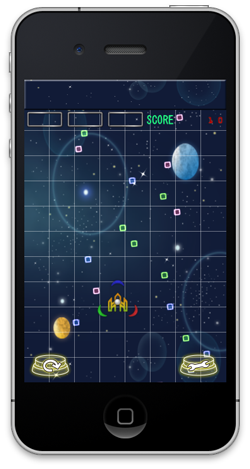 Control three shields!
Game Center!